Mindfulness, Mind-fitness, Compassion and Co-production of Health
Tuesday, June 10, 2014;     9:30 AM to 5:00 PM
41 Fitzroy square,  W1T 6AQ,  London     Booking via Eventbrite  
A Learning Laboratory for Healthcare Practitioners   - A unique opportunity
Please pause and reflect for a moment on these questions:
• What is the relationship between new ideas and innovation on the one hand and increased perceptiveness and access to your deeper wisdom, compassion and skillfulness on the other hand?
• What is the new capacity of our brains that we can develop through mindfulness practice? 
• When we learn to mindfully align, integrate, and synchronise our physiology, emotions, feelings, thoughts, behaviours, and relationships, how can it affect the world around us.
This workshop will be delivered through a blend of teaching and experiential exercises, individual practices, working in pairs, triads and small group sessions, in a joint discovery approach to amplify the impact of solo mindfulness.  (In addition, we will also support interested participants to form an ongoing practice community of "shared mindfulness" and/or join the Health Commons Hub.)
PRESENTERS
Dr. Joel and Michelle Levey are two of the world's leading pioneers in bringing mindfulness, and mind-fitness education into mainstream healthcare, business, and education. They are founders of Wisdom at Work , the International Center for Resilience, Wellness, and the International Institute for Mindfulness, Meditation, and MindBody Medicine. They draw insight from decades of clinical experience and the teachings on mindfulness, mind-fitness, living in balance, collective wisdom, and change resilience they have been offering for tens of thousands of people in hundreds of communities and organizations around the globe.
"The Leveys' work has great prospects for bringing the Dharma to a very wide section of people who may not under ordinary circumstances come into contact with these inner sciences and technologies of mental development and transformation." — The Dalai Lama, Nobel Laureate and advisor for a number of the Leveys' projects
" Joel and Michelle clearly have a great deal of experience teaching a wide range of different settings and this is reflected in the precision and vividness of their instructions. "
  — Jon Kabat-Zinn, author of many books on mindfulness
Anna Betz is the co-director of School of Commoning that promotes education and research for a commons culture and social renewal.  She has also co-founded the School's Health Commons Hub project, which serves as a platform for awakening to our collective potential in health and wellbeing.
Anna is training as a practice group leader in Transparent Communication and is passionate about co-producing health at a time when the public health challenges we face as a nation demand a radically new approach to health & wellbeing.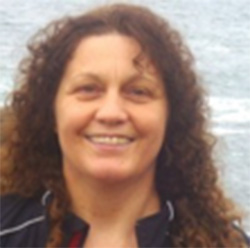 Anna is the author of "People-powered health – co-creating a new story of health," published in the Journal of Holistic Healthcare, and a Huffington Post blog on Mindfulness, the Entrypoint to Co-production of Our Health.
Please book your place by paying online via Meet-up here and follow the paypal instructions.
We welcome individuals from different organisations, and, we also encourage clinical teams or groups of individuals from the same health and/or social care facility to attend as a team, who might bring together what they'll learn back into their work.